Great art "is capable of grabbing a person," explains one of the characters in Lisette's List, the equally enthralling new historical novel by bestselling author Susan Vreeland. Fans of Ms. Vreeland and her well regarded art-inspired fiction will not be disappointed with this story of a young woman's defining journey into the ordinary life of a rural French village and the power of art that beckons her amidst a world war. Recently, Susan Vreeland answered questions for Between the Covers about her latest effort.
Between the Covers: In Lisette's List, you introduce readers to one of the most beautiful villages in France and to the organic nature of art in this sweeping story of self-discovery set around World War II. Unlike your previous art-related novels, this story explores more than one work of art. Can you tell us how you came up with the idea and the setting for this latest book?
Susan Vreeland: It began with a feeling that in terms of my development as a writer, I must not write another novel centered on one artist, bringing to literary life part of a biography, and expanding into the artist's friendships and associations. That approach has given me much joy for a decade, but recently I began to feel that it was too constraining. The new book came of a need to outgrow that mode and completely invent for myself, and to devote my imagination to creating characters who I wanted to embrace.

Enter a Provence-loving friend who insisted that I see the village of Roussillon in Provence on an upcoming trip across the south of France with my husband. I fell in love, recognizing this perch of harmonious houses high above ochre cliffs as a treasure of ultimate provincialism. I vowed to come again. And I did, with a novel swimming in my head.
BTC: Lisette tells her own story. What made you decide on a first-person narrator?
SV: First person was a natural choice. I wanted Lisette's realizations and discoveries to be revealed in her own voice. I thought that would lend an air of authenticity to the story if she would be the one to deliver it. Also, this point of view lent itself to her writing of her "List of Hungers and Vows."
BTC: As a writer of historical fiction, how do you reconcile the facts of the time period with your characters' development?
SV: One has to be careful with this. A writer of historical fiction cannot stray too far away from recorded fact. Integrating a fictional character is not hard when that character encounters events of history, as in this case, World War II. In fact, the wealth of information about that war helped me invent peripheral characters, like Bernard. An enigma for much of the novel, he ends up illustrating the conclusion that in war, particularly a long war, no one comes out unstained. That applies to Maxime as well.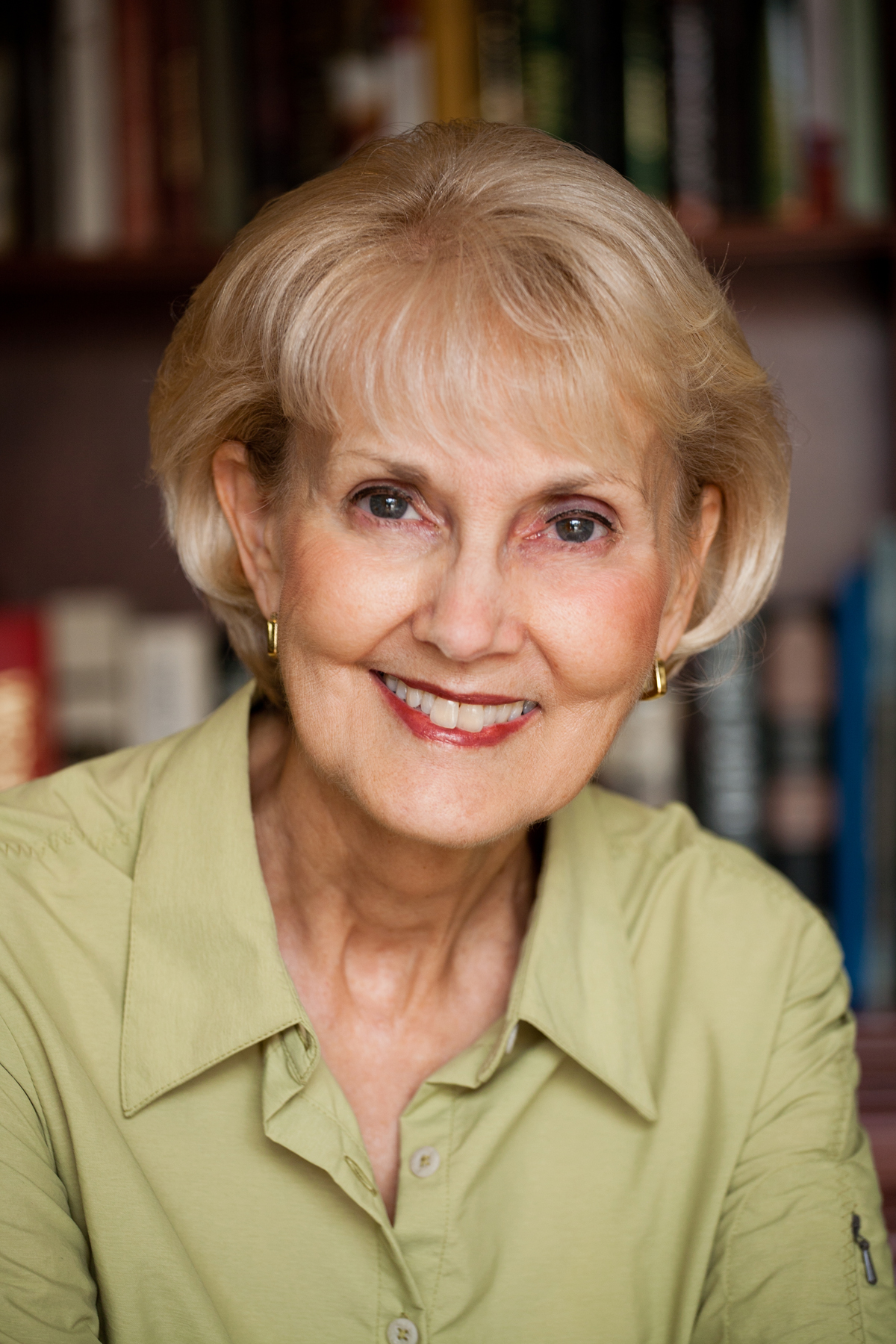 BTC: Inspired to "do the important things first," Lisette creates a list of vows to herself. Are you maker of lists yourself?
SV: I suppose I am: lists of ideas for novels and poems, lists of books to read, lists of things I want to learn, lists of places I want to go. However, I don't keep a superficial bucket list, as common parlance calls it, nor should we think of Lisette's list as a bucket list. I consider it to be deeper, at least most of the items on it. They are designed to show the inner Lisette to us.
BTC: At what moment did you realize the power of art could be conveyed through your stories?
SV: This happened very early on. Let's take my first art-related novel, Girl in Hyacinth Blue, and Lisette's List as examples. Both involve the Second World War, and large-scale pillage of art as well as small-scale theft. In writing the separate stories that comprise Girl, I realized that art could be coveted, that art could betray a secret, that art could exonerate bad behavior, that it could be seen as a commodity, that it could be loved by the unfortunate and uneducated as well as the fortunate and educated, and that it could be loved in a pure sense of awe at its beauty. If you reread Girl, you'll see that I have described each chapter this way.

Now, with Lisette's List, I move deeper in developing the theme of the power of art. While the uneducated (Pascal) also adores paintings, it is the educated (Maxime) who sees in them the scope of art history and for what they do for people. Great art, he says, "is capable of grabbing a person...and holding him in a trancelike state of union with the subject until he sees who he is or who we are as human beings more clearly...Being completely absorbed by a piece of art, he becomes minutely different than he was before, less limited to his previous, narrower self, and this equips him to live a better life and to avoid getting swallowed by the world's chaos."
BTC: Of the works you have researched do you have any favorites?
SV: As difficult a question as choosing which of one's children one loves most. Certainly Renoir's Luncheon of the Boating Party comes to mind, for the joie de vivre of 14 of Renoir's friends enjoying an afternoon on a terrace overlooking the Seine, and so openly allowing me to tell their stories. From Lisette's List, I favor Chagall's exultant Promenade with Marc holding up Bella on one hand as she flutters sideways in the sky, too exuberant after the October Revolution in Russia to remain on the earth. And from The Forest Lover, Emily Carr's monumental painting of a Red Cedar, "…more than a tree, however noble. It was the manifestation of the attitude that brought her this far: reaching."
BTC: Libraries have played a significant role in your growth as a writer and researcher. Can you share a favorite memory?
SV: Ah, libraries, my second homes from grade school to adulthood, and the groundwork of my fiction. It was a librarian who found for me a dissertation from the Sorbonne on 19th century boating on the Seine which authenticated scenes in my novel Luncheon of the Boating Party.

And it was a librarian who located for me Chagall's historic "Letter to the Paris Artists, 1944," a thrilling discovery. Reading this important letter led me to see that the novel I was writing, Lisette's List, was more than a narrow story of a woman retrieving her family's seven paintings, hidden and lost during the Occupation. Her experience was a microcosm of the vast and systematic seizure of Europe's art by what Chagall called "satanic enemies who wanted to annihilate not just the body but also the soul — the soul, without which there is no life, no artistic creativity." By focusing on one character's loss, I could represent the larger issue of vast art theft, hidden hoarding and threats to national patrimony which are still concerns today.

Books give birth to books, you see, and librarians are vital to that creativity. We don't know what important research is being done today, what projects are underway in our cities — in the arts, the humanities, the sciences — but librarians get glimpses, and that's what must make them so dedicated to helping their researching patrons.